5 Tips on How to Grow a Healthy Beard Naturally
For many men, growing out a full, healthy beard can be a strong personal goal. You want to achieve a certain look, but just aren't sure of how to make that happen or how to make your facial hair look the way you want. Beards can often be sparse with patches that don't grow hair well, or they can hit a certain length and go no further. 
These are common concerns for men growing out beards and mustaches, so to help, we have some quick tips on growing out full, healthy facial hair that you can start following right now.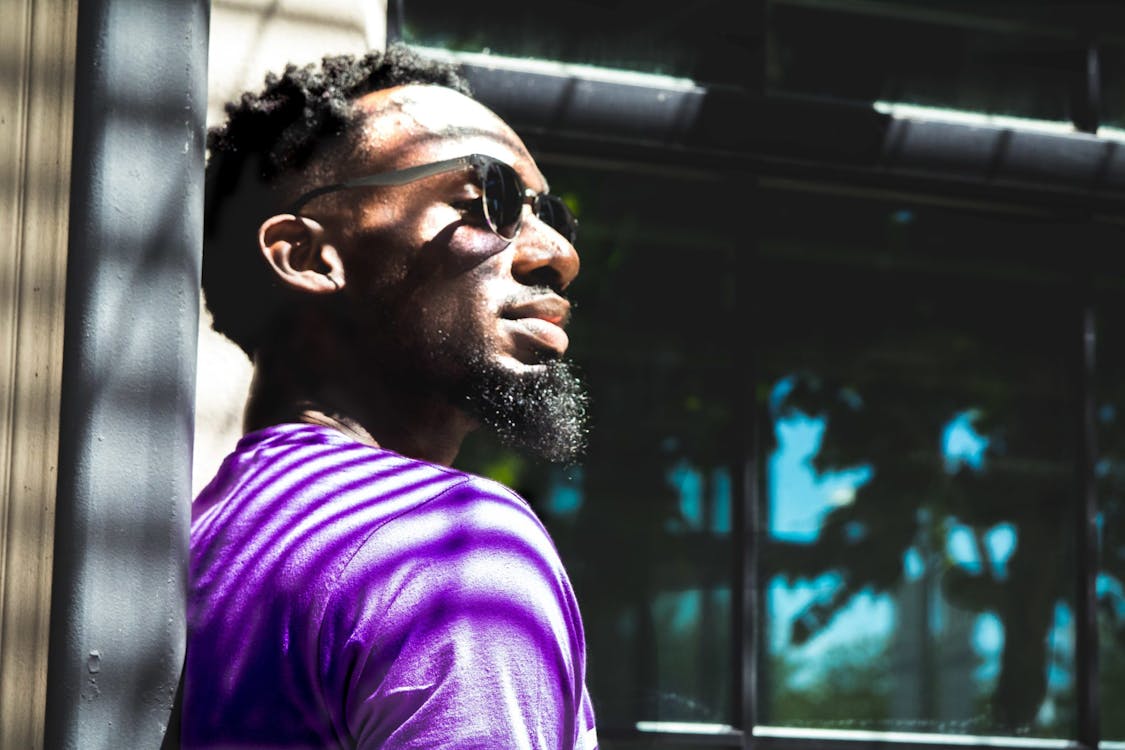 Mark Your Starting Point
A fairly common concern that men have regarding their beards is patchiness, however, you do not need to have any specific concerns in order to start using facial hair grooming products. Some men simply enjoy the addition of these products into their personal care routines because they like to take care of themselves and their appearances. 
Those who take great pride in their beards or mustaches also like using products to maintain their look and feel of their facial hair. If you simply want to keep your beard looking great and feeling very soft to the touch, this one extra step in your day could be well worth it.
However, if patchiness is a concern of yours or you really want to get your beard to grow longer, facial hair products could be a great help to you. They fit into any personal care routine easily, even for those who are trying to keep their routines quick and minimal. Using products like the N.O Naturally Organic Beard Growth Kit can take just a few minutes out of your day and give you lasting results in return.
Look at the Ingredients
Turn the containers over and take a look at the products you are using to keep your beard soft and growing evenly. Sometimes you will notice that the ingredients do not match the claims made in the advertising. It is a great practice to check the ingredients of the products you want to use and shop only from brands that you can trust with your skin and hair.
Our products, for example, are all formulated using well-researched, natural ingredients that you can easily search online for their benefits. We strictly formulate our products using gentle, effective ingredients that help people from all walks of life see the results they want. We are careful to consider those with health concerns to make sure that our hair growth products are safe and healthy.
Keep a Consistent Routine
Like with any form of hair growth regimen, using products to help grow your facial hair is a process, not a moment. You won't see the results you want after a single use or with sporadic use once or twice a month if you remember. But you can see those results with consistent use every night or every other night as a part of your personal care routine. 
With steady use of the right products, you will get the most out of the ingredients and allow them to truly get to work within your skin, activating your hair follicles and supporting the stands. Our Beard Growth Kit, for example, is designed to perform best when used consistently. This routine allows the products to work faster and more effectively.
Add these beard growth products to your normal routine and keep it up for several weeks or until you feel happy with the way your facial hair looks. At that point, you can continue to use the same products, but less frequently to maintain the health, fullness and appearance of your beard.
Track Your Progress
With any medium or long-term goal, it helps to provide yourself with some sort of references or benchmarks. This helps you to get a better perspective and see exactly what progress you have been making. As the hairs slowly fill out, it is easy to forget what they used to look like, and photographs or videos remind you in a very honest way.
Take starting pictures or videos before you begin using your new products and then follow up with new pictures once or twice a month. Then use these photos for reference of what the facial hair used to look like and what kind of a difference your new routine has been making.
Have Patience and a Good Attitude
It will take some time to get the results you want, but it is well worth it. As you continue to apply your products on a regular basis, you will slowly see new hair filling in those areas of patchiness. Trust in the quality of the products you chose and keep up your routine until you see what you want. Besides this, you want to relax and let the products get to work. 
There is no need to worry about your facial hair growing in when it is already coming along nicely, and stress can contribute to hair loss, so it's best to keep a good attitude. You will be able to see the results day by day, week by week, until you mustache and beard are completely full and healthy looking.
Take some time to take care of yourself and feel good about your facial hair by keeping it healthy and full. Using these kinds of products can be a quick and easy addition to your life, and well worthwhile.
If you need some great product recommendations of what you can use, we have a collection of men's natural hair products including our own specially formulated Beard Growth Kit. All of these great products are crafted using plant-based ingredients that are carefully selected for their benefits to the hair and skin.
Pick up a Beard Growth Kit, along with a full routine of natural hair products to make taking care of your hair easy.