Get to Know Our Favorite Organic Ingredients
N.O Naturally Organic has always taken great pride in its ingredients, so we are more than happy to inform others of what those ingredients are and what they can do for the hair. Every single ingredient is carefully selected for a purpose and contributes to the quality of the finished product. 
In the spirit of transparency (since we have nothing to hide) we want to share some of the key ingredients we use at Naturally Organic and what they have to offer. These are the organic, natural ingredients that make it all come together. 
Aloe Gel
Aloe vera is a nourishing powerhouse, rich in amino acids, fatty acids, vitamins, and minerals, it can help to moisturize and strengthen your hair. It is highly moisturizing and soothing, which helps with your scalp health and fights off dry, itchy scalps. Aloe vera is also associated with promoting hair growth and reducing breakage.
Argan Oil
Argan oil is an excellent moisturizing oil that helps improve the health of your scalp with fatty acids, antioxidants, and anti-inflammatory properties. It greatly improves the health of your hair, reducing hair loss and promoting hair length retention.
Avocado Oil
Avocado oil helps to nourish the hair and prevent breakage and environmental damage from factors like pollution, dry air, and excessive sunlight. It is a highly fatty oil, which helps to repair and strengthen strands.
Biotin 
Biotin, also known as vitamin B7, helps in strengthening roots and hair shafts and promotes longer, thicker hair growth. It stimulates the production of keratin, an essential protein that forms your hair so that your hair is stronger. Biotin oil helps moisturize scalp and hair, leaving hair smooth, shiny and nourished. 
Castor Oil
Castor oil, specifically, Jamaican black castor oil, is a staple oil for many natural hair beauties and for good reason. It is a rich oil that helps moisturize the hair as it promotes the growth of strong, healthy hair. It is also antibacterial and anti-fungal to eliminate dandruff and moisturize the scalp. 
Cocoa Butter
For a deep moisture and nourishment, you can use cocoa butter to treat your hair. We chose this ingredient for its intense hydration and delivery of essential fatty acids. 
Coconut Oil
Coconut is another at-home favorite and may bring up memories of family members buying it by the tub to use exclusively on their hair. Coconut oil can help to strengthen hair and reduce protein loss, keeping your hair from becoming more vulnerable. It is highly moisturizing for both the hair and scalp, helping to reduce dry, itchy scalps and dandruff. 
Coconut Water 
As if the oil was not enough, coconuts can also benefit our hair through its water. Coconut water is a super hydrating and anti-inflammatory ingredient which is also great for the hair and scalp. This super lightweight liquid is a great refresher for your hair.
Grape Seed Oil
Grape seed oil is another excellent moisturizer for hair. It is rich in antioxidants which support your hair health and acts as a natural frizz fighter, smoothing out your split ends. It contains vitamins along with oleic and linoleic acid which help your hair health and growth.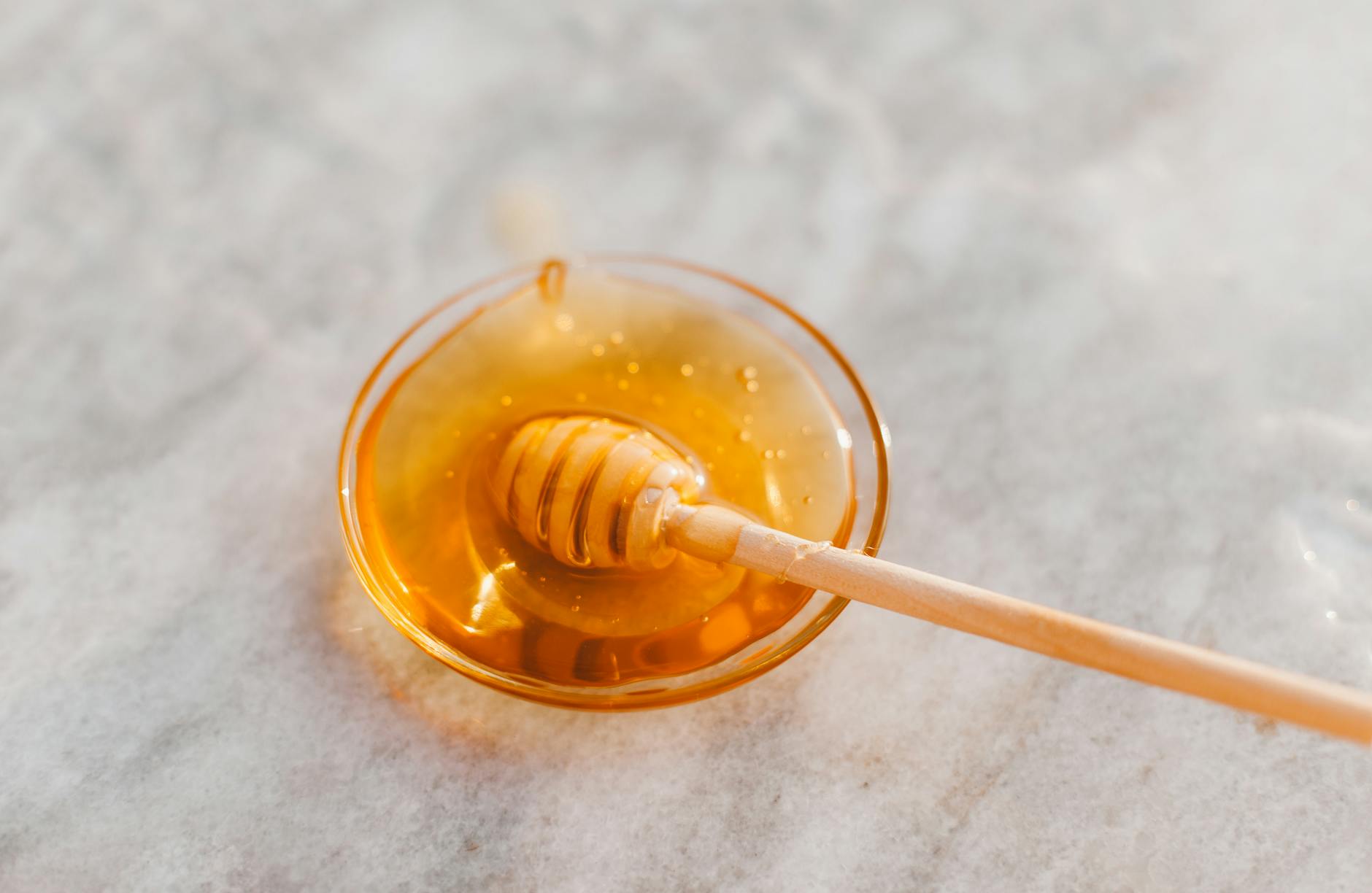 Hemp Seed Oil
Derived from the hemp plant, this oil provides several excellent benefits for the hair. It promotes healthy hair growth, moisture, and repair to damaged hair. It is rich in omega fatty acids and nourishes as it strengthens your hair.
Honey 
This glorious golden ingredient is super moisturizing and great for dry hair. It is a natural humectant and emollient which makes it draw in moisture to your hair. Honey also reduces breakage to promote retention of hair growth. It helps to add a natural shine back to hair while reducing frizziness to give your hair a great finish.
Jojoba Oil
Jojoba oil is great for the health and strength of your hair. It is full of vitamins, minerals, and natural moisture to help replenish your hair. It also strengthens and thickens the hair to create a fuller look. Jojoba oil is also associated with fighting hair loss.
Olive Oil
Olive oil is another great moisturizer due in part to its squalane and oleic acid. It helps to strengthen and thicken the hair, while also reducing breakage by preventing split ends. Olive oil's antioxidants may also promote hair growth by improving scalp health.
Pumpkin Seed Oil
Pumpkin oil is a moisturizing oil, rich in omega fatty acids. It is an anti-inflammatory ingredient that helps to promote strong, healthy hair growth with full volume. It also makes a great finishing oil to reduce frizz, add shine, and protect your strands. 
Rosemary Oil
Rosemary is a popular ingredient for any hair growth product. It is an anti-inflammatory ingredient that stimulates the scalp to promote blood circulation. This helps to increase new hair growth while reducing hair loss. Rosemary is a fantastic ingredient for those dealing with hair loss or thinning.  
Shea Butter
Shea butter is an excellent moisturizer due to its high content of fatty acids. It moisturizes, softens, and nourishes the hair, while improving the health of the scalp. It is great for those with coarse, dry hair looking to improve the overall health and hydration of their hair.
Sunflower Oil
Rich in oleic and linoleic acids, sunflower seed oil helps to prevent and reduce hair breakage, improving your length retention. It can also reduce the appearance of split ends, while minimizing frizziness. 
Yogurt Powder
Yogurt is an excellent ingredient for strengthening the hair. It is full of protein that helps to repair or strengthen the hair strands to prevent or reduce breakage and split ends. It also has anti-fungal and anti-inflammatory properties to help your scalp health.
There are so many incredible natural ingredients that benefit your hair, we are glad that we can share them with you to help your hair care experience. Elevate your hair care routine with natural and plant-based hair products. N.O Naturally Organic has a full line of products that can help you to wash, style, and treat your hair with all of these powerful ingredients.